Structured Cabling and Office Relocation
Stay focused on success while preparing for dynamic changes
Service
Structured Cabling
Structured cabling is the backbone of your communication infrastructure, so why not make it future-ready?
GoldenIS offers a wide range of cabling services that support your network, data and security needs. Our take out electricians and engineers are trained to analyze your current business processes, anticipate for future growth, and design a budget-friendly solution. We plan ahead to ensure that we build a cabling infrastructure that is reliable, profitable, and inherently flexible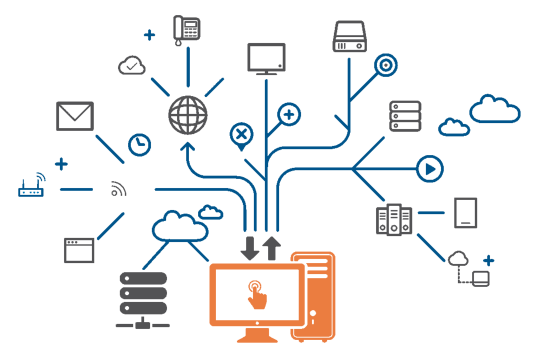 Service
Office Relocation
Relocation can disrupt a business, but not when the move is strategically planned and skillfully executed. Our trusted, full-time IT professionals can help you confidently and quickly handle any office relocation within any time frame.
We'll guide you through from start to finish including: data migration and backup, structured cabling, hardware configuration, and network setup. We put years of experience into work for you – helping you get your business back online in just a few moments
Testimonials
What our clients say
We'd like to thank GoldenIS for a job well done. Our re-cabling project was a large one, with over 150 new drops and work from faceplate keystones to termination on the patch panel. All work was neat, clean, and carried out without interruptions to the staff. We would definitely recommend GIS to any firms requiring network cabling
David Brown
Our engagement with GIS had been stellar. They were given a complex telephony overhaul task with over 1100 end points, legacy wiring, and a span of 5 months to finish. The technical team had no problems in getting things done right the first time. With the help of their cabling and project management teams, the project was delivered on time, under budget, and exceeded our expectations. We've received tremendous value from GoldenIS, and am very happy with their work.
Ron Kneisz
GoldenIS is a team that truly cares about customer success. They led our national VoIP office implementation from planning, designing, building, to execution. Thanks to their wide skill set including cabling, network interconnectivity, and troubleshooting, our day-to-day business was never disrupted. We are very pleased and impressed with GIS, and look forward to our partnership in our future US expansion project.
Kevin Tucker
Lay the foundation of your entire network
Set your business up for success
Set your business up for success
Office
60 Innovator Ave., Unit 23
Stouffville, ON
L4A 0Y2
Hours
M-F: 9am – 5pm
S-S: Closed
Call Us
P: (416) 999 2500
F: (416) 999 2053